The Enterprise Funeral Services Ghana Ltd (EFSGL), trading as Transitions, has refurbished the Children's Ward of the Ghana Atomic Energy Commission (GAEC) Hospital at Haatso, Accra.
The facelift was done at the cost of GH¢70,000 by Transitions, a subsidiary of Enterprise Group Limited, one of Ghana's biggest insurers.
It began in 2017 and ended this year within which essential equipment such as Isolation valves and high oxygen regulators were installed. The refurbishment exercise also involved the general beautification of the ward through painting, wall décor and new curtains.
The General Manager of Transitions, Mrs Jodene Smith, said at the inauguration of the refurbished facility ward that the gesture was in consonance with the tradition of the Enterprise Group, of which Transitions is a subsidiary.
She said over the years, the group had been consistently focused on the strategic areas of education, health and community development for Corporate Social Responsibility (CSR) activities.
She explained that Transitions chose to support the GAEC Hospital as a CSR Project because "charity begins at home and Haatso and its environs had provided a 'home' and launch pad for Transitions to provide comfort and convenience to bereaved families in Accra and beyond."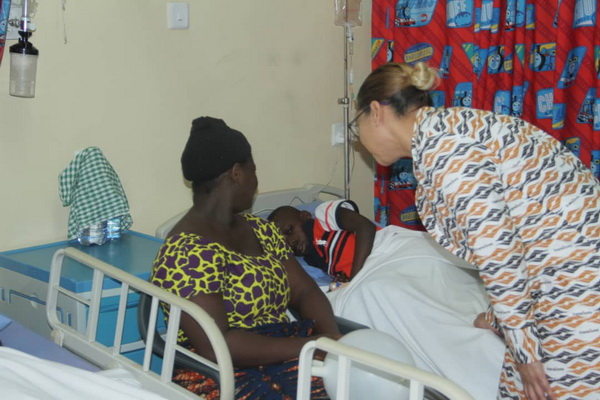 Emulate Transitions
The Medical Superintendent of the GAEC Hospital, Dr Anthony Quampah, thanked Transitions for their support and encouraged other companies to emulate their example.
Staff of the Children's Ward and parents who were present at the ceremony also expressed their gratitude to Transitions for the refurbishment.
The event was spiced with fun activities planned by Transitions to entertain the children and parents and included story-telling, face-painting and gifts for the children.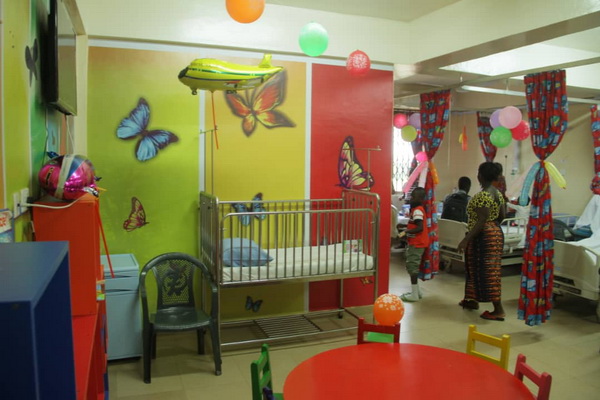 About Transitions
Transitions is the first fully integrated funeral service provider offering a one-stop shop for all funeral products and services.
Its services include funeral arranging services; mortuary services, undertaking services, caskets, chapel hire & reception services, hearse services, removal services, transitions plan policy (insurance plan), repatriation and graveside decorations.
The company is a member of the Enterprise Group, a financial services group which comprises five operating companies; Enterprise Insurance Company, Enterprise Life Assurance Company, Enterprise Trustees, Enterprise Properties and Transitions. Headquartered in Accra, Ghana, Enterprise Group also has operations in The Gambia.